Lighting & Shade Control
Lighting sets the mood in any environment. Dimmable settings can highlight artwork, light up an aisle way in your private movie theater, show off furniture, landscapes, etc. Having a simple touchscreen or keypad can eliminate the wall clutter often found where many light switches or dimmers often occupy a space.
Shades can be programmed to raise and lower at different times of the day as the sun rises and sets, automatically controlling ambient lighting.
Pre-programmed lighting scenes can include features such as "all on" to provide security or "away" settings to make the house look occupied when no one is home. Lighting up pathways instead of turning all lights on is a common function as well. Having all the controls on a single touchscreen enables the homeowner to access all the homes lights without having to walk around and shut each one off individually.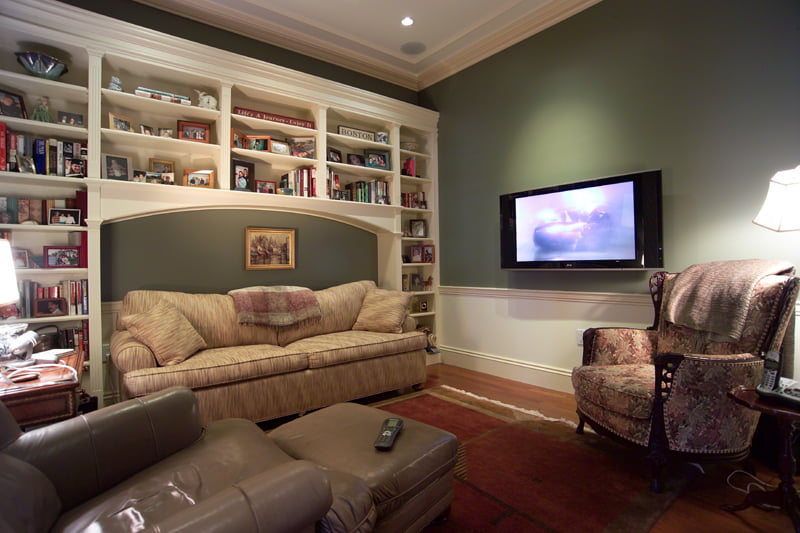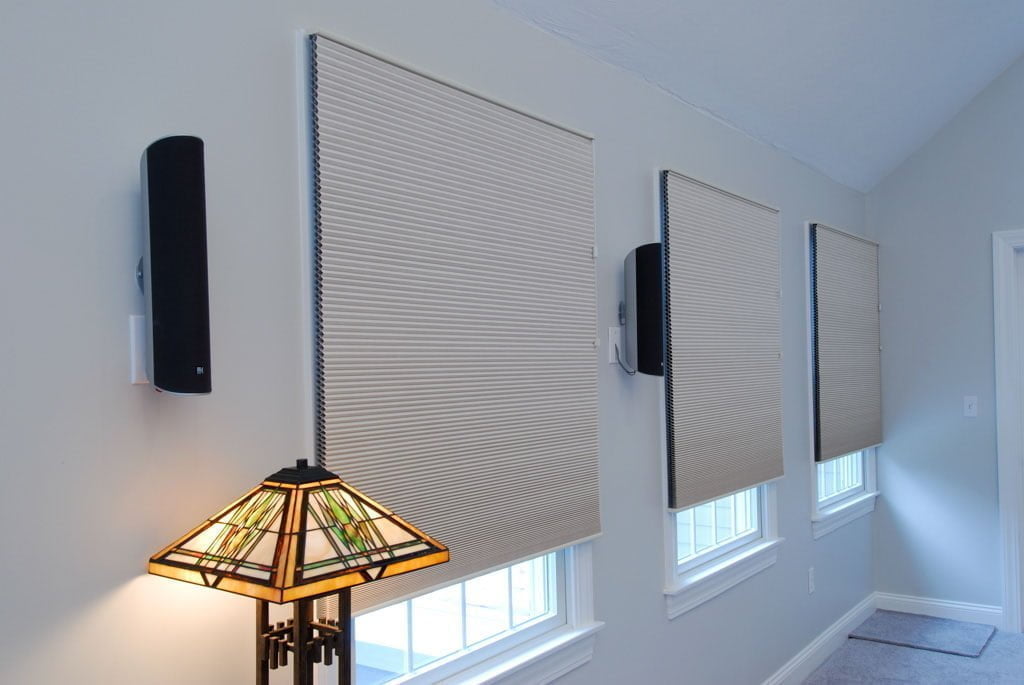 Occupancy sensors can trigger lights to turn on when a person enters the room and turn off when they leave providing energy efficiency. Photo sensors adjust lighting levels and window shades to the ambient light outside according to the time of day also saving energy.
In the corporate environment the same holds true, lights turn on when the person enters the room. This technology can be taken further by sensors automatically turning on the projector or TV, switching the correct input for your computer, and starts the meeting without you having to touch any of the rooms A/V equipment. After the meeting is over and after a certain amount of time the rooms A/V equipment will turn off after a pre-programmed time saving equipment from being left on.